The Preferred Quartz Countertops Store in Shelby Township, MI
---
---
Quartz Countertops are Eco-Friendly, Durable, Sanitary, and Gorgeous in Your Home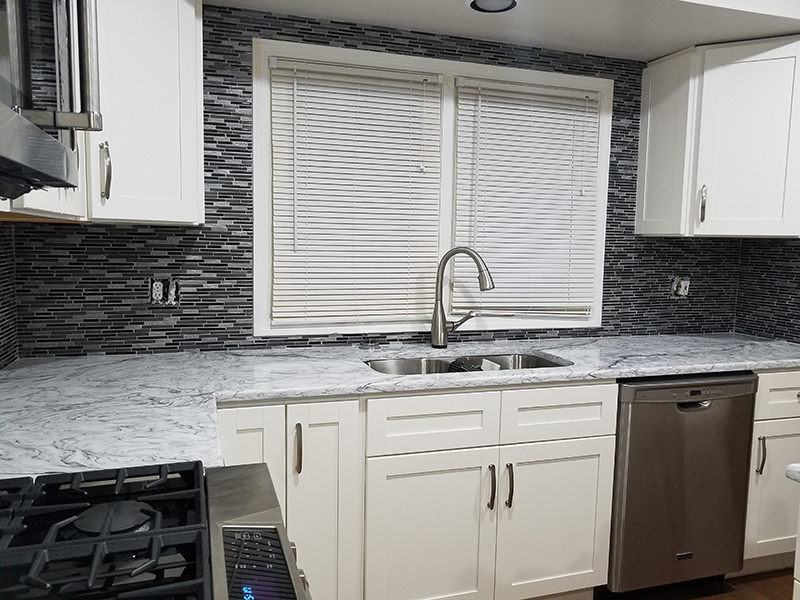 If you're looking for the best of the best when it comes to your kitchen or bathroom countertops, there is no question about what material you should go with. Quartz is a superior stone that is transformed and polished into countertops that beautify homes across the globe. As perhaps the most sustainable choice for your kitchen or bathroom, these countertops are ultra-durable, non-porous, and can be surprisingly affordable. Quartz is one of the hardest material, making it extremely difficult to scratch, chip, or crack. Since they are non-porous, the countertop doesn't trap bacteria and grime into the surface, making it easy to clean. Because of this, it also is incredibly difficult to stain your countertops.
We work with some of the most reputable quartz manufacturers, including Silestone, Vicostone, and Ceasarstone. These manufacturers are known for their stylish stone that often surpasses even the luxurious look of granite and marble. Our quartz comes in a variety of colors, so you are sure to find something that suits both yours and your home's style.
---
Quartz Countertops Installations Made Easy with Marble & Granite Works
See how Quartz countertops can transform your home into your dream home. No matter what your style is, Marble & Granite Works has selections to elevate your kitchen or bathroom. Whether you are looking for a specific finish, texture, thickness, or size, we can accommodate your needs better than any of our competition. We are known for our customization and excellent customer service.
When you are ready to take the next step in transforming your home, one of our design consultants will help you narrow your options down to the one you love. When you're ready to work with a team that will be with you from inquiry to installation, call us at (586) 739-1729.