Fill Your Home with Beautiful River Run Cabinets from Marble Granite Works in Shelby Township, MI
We Are a Proud River Run Dealer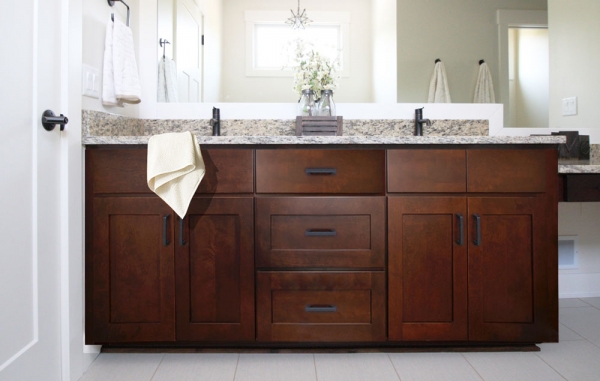 River Run Cabinetry is a cabinet manufacturer that genuinely dedicates themselves to their craft. All of their passion is evident in their products and puts many other cabinet manufacturers to shame. Somehow, they have managed to create exquisite high-quality cabinets in a variety of styles and at an affordable price point. This winning combination makes for an incredible value when searching for cabinets to update or improve your home.
Maybe your dream cabinets have glass panels in them to make it easier for your family and guests to find something, or perhaps you want a slide-out pantry next to your fridge. Regardless of your desires, River Run has something to satisfy you. Whether you want your vent hood to blend in with the rest of your cabinetry or you want it to stand apart as a focal point for your kitchen, River Run Cabinetry has a variety of options to help you achieve the kitchen of your dreams.
---
Our Professionals Will be with You From Initial Consultation to Final Installation
Marble & Granite Works is a proud dealer of River Run Cabinetry. Our partnership has allowed us to bring our customers a new level of high-quality cabinetry. When the time comes to replace your old cabinets or install new ones, we will be available to you through the entire process. First, we'll do an in-home design consultation to get a better understanding of what your vision is. Then we'll measure and plan the layout for your new kitchen design. Once the products are assembled and shipped to us, our team will carefully install your new cabinets in your home.
The time is now to take the next step in obtaining the cabinets you've been dreaming of with Marble & Granite Works. Discover all of the possibilities with us today by calling us at (586) 739-1729 or visiting our showroom in Shelby Township, MI.